General Information
Visa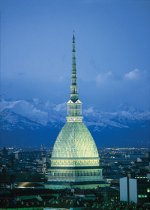 All foreigners intending to enter Italy must provide documentation stating the reasons for and duration of their stay as well as, in some prescribed cases, evidence of adequate economic means and accommodation. Entry requirements may depend on citizenship, country of origin, duration and reason for your stay.
Students from EU member States do not need a Visa.
The entry visa shall be issued by the Italian diplomatic missions or consulates in the country of origin or of permanent residence. The Ministry of Foreign Affairs and the Italian Diplomatic Representations are responsible for the issue of Visas. To locate the closest Italian Diplomatic representation, please consult the Ministry of Foreign Affairs website.
Further information at: http://www.esteri.it/visti/index_eng.asp
Residence Permit
As soon as foreign nationals enter Italy they should apply for a residence permit based on the same motivations specified on their entry visa. A residence permit is not required for business, tourism, short visits or study, provided that the stay does not exceed 3 months.
EU nationals do not need a residence permit to stay in Italy
For details see:
http://www.poliziadistato.it/articolo/10716
Declaration of presence
Under Legislative Decree no.32 of 28 February 2008 EU citizens who wish to stay in Italy for periods not exceeding 3 months should report their presence on Italian territory to the local Police authorities filling out the relevant form.
For details see: http://www.poliziadistato.it/articolo/10930