Introduction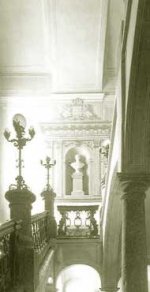 The European Union has created a single market for goods among five hundred million consumers and is reshaping network industries and financial markets. The Union has grown from six to 27 countries, thirteen of which now share a single currency. European companies are among the global leaders in most industries. Today, those aspiring to work in top positions, be it in the industry or in services, need to be well versed in EU legal proceedings, in the regulations and procedures of a single market and the means of accessing EU resources.
This programme focuses on European regulatory framework to be considered when doing business in Europe.
EU rights and obligations of business will be considered from a multidisciplinary approach, focusing on legal-economic implications with a look at the political backgrounds.
The programme was launched as a post-graduate training course in 2005 by the University Institute of European Studies and the Centre for Studies on Federalism; it has since been supported by Compagnia di San Paolo.
The Autumn School 2012 is organised in collaboration with the Faculty of Law of the University of Turin and the Turin Chamber of Commerce, under the auspices of the European Policy Centre and the European Training Foundation.