General information
Tourist information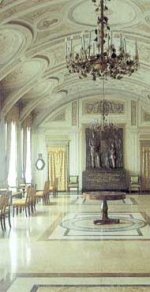 Turin is one of the most vibrant and active cities in Northern Italy. Thanks to its position at the foot of the Alps, Turin has a truly European vocation, confirmed by the presence in the city of several international agencies.
Turin is a city with a thousand faces: a centre of finance and industry, international trade and a meeting point - but it is at the same time a beautiful and pleasant city to live in, one with a unique and distinctive atmosphere. Indeed, Turin is a city that looks towards the future, confident of its historical legacy of material and cultural resources. In 2011 Italy celebrated the 150th anniversary of national unification. From 1861 to 1865 Turin was the capital city of Italy, the capital was then moved to Florence and finally to Rome in 1871.
Further information about Turin and surrounding area
Tourist Info
How to Reach Torino
By plane
The Città di Torino Airport (Sandro Pertini), open to commercial and international traffic, is 15 kilometres north west from the town centre and is connected to the highway system via the North ring road.
International Airport Torino-Caselle
http://www.aeroportoditorino.it/en/hp_en.html
By Train
Trains for all destinations leave from and arrive at the central railway station, which is located in the city centre and easy to reach by public transport. The station faces the beautiful Piazza Carlo Felice, where via Roma (the main street) begins. The station houses car rental agencies, a restaurant, news-stands, a Free Shop, cash dispensers, tobacconists and bars.
Trenitalia (State Railway Information Service)
http://www.ferroviedellostato.it/homepage_en.html
By car
An excellent road network connects Turin to the main national and European communication routes. Turin can be reached not only through motorways but also through the main tunnels and passes connecting Italy to France and Switzerland.